Remembring heroes of Indian freedom struggle: Bipin Chandra Pal
New Delhi: Bipin Chandra Pal was a patriot, an orator, a teacher, preacher, writer and critic, and one of the leaders of  Bengal Renais­sance movement. Born on November 7, 1858 in village Poil in Sylhet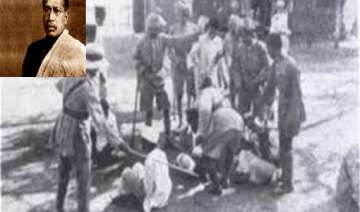 India TV News Desk
August 10, 2013 6:30 IST
New Delhi:
Bipin Chandra Pal was a patriot, an orator, a teacher, preacher, writer and critic, and one of the leaders of  Bengal Renais­sance movement.
Born on November 7, 1858 in village Poil in Sylhet district, which now lies in Bangladesh. He was a prominent leader of the Indian nationalist movement.  
He was  a lover of truth and freedom, Bipin Chandra was a staunch opponent of hypocrisy. He was a  serious political, social, philosophical and religious thinker.
His father Ramchandra Pal, a village zamindar and a prominent member of the Sylhet Bar was influenced by Hindu rituals and Islamic thought though he was a follower of Vaishnavism.
He was the only son of his parents, Bipin Chandra Pal took his early education from a Maulvi in Sylhet town. He had his formal education at Sylhet Government High School from where he passed the Entrance Examination. He was admitted to Kolkata's Presidency College, but gave up his studies before graduating.  
At a very early age, he led protests against social evils, regardless of the fear of being denounced by his near and dear ones.