RIL owned website predicts AAP victory in Delhi assembly elections
New Delhi: The elections for the Delhi assembly this February is creating as much interest as the general elections in 2014 did.While other opinion polls are forecasting  a close contest between AAP and BJP ,an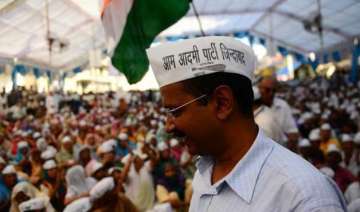 India TV News Desk
January 29, 2015 21:29 IST
New Delhi: The elections for the Delhi assembly this February is creating as much interest as the general elections in 2014 did.
While other opinion polls are forecasting  a close contest between AAP and BJP ,an RIL owned website Firstpost  has predicted a  landslide Victory for Aam Aadmi Party  in the coming Delhi Assembly elections.
In a post on the website , The Firstpost editor , R Jaganathan  says that that Arvind Kejriwal, who seemed to get nothing right in the first half of last year has now reversed his slide, aided by the complete misreading of his challenge in Delhi by the BJP.
Although  latest opinion poll, conducted  by  ABP News-Nielsen  group shows an increase of 4% in AAP's vote share.