Rose Valley's Gautam Kundu remanded to judicial custody till May 5
Kolkata: A city court today remanded Gautam Kundu of Rose Valley to judicial custody till May five in connection with a money laundering case.Chief Judge of City Sessions Court G C Karmakar granted the remand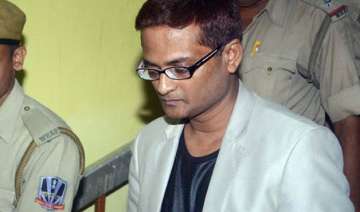 PTI
April 22, 2015 20:40 IST
Kolkata: A city court today remanded Gautam Kundu of Rose Valley to judicial custody till May five in connection with a money laundering case.
Chief Judge of City Sessions Court G C Karmakar granted the remand which the Enforcement Directorate (ED) was seeking.
Counsel for Kundu Sandipan Ganguly told the court while moving the bail petition that there was no need for custodial stay of his client since he would not be able to either tamper with evidences or leave the country.
Opposing the bail plea, ED counsel Abhijit Bhadra said that Kundu had allegedly committed a white collar crime of money laundering and his custodial stay was further required for investigation.
He said Kundu had issued debentures which were "not authorised" by SEBI and collected huge amount of money from the public.
Kundu was arrested by the agency on March 25, 2015.
The directorate started the probe on the basis of a SEBI complaint.