Govt to people: Don't believe in rumours about possible quake
New Delhi: Taking note of rumours being floated in various media platforms about earthquake, the Centre has appealed to people not to believe unreliable information saying only authorised persons of the government should be taken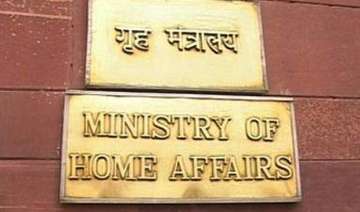 PTI
April 27, 2015 8:07 IST
New Delhi: Taking note of rumours being floated in various media platforms about earthquake, the Centre has appealed to people not to believe unreliable information saying only authorised persons of the government should be taken into cognisance.
A Home Ministry spokesperson termed as "baseless and untruth" reports of predictions by some international organisations about possible earthquake.
"No such prediction has been made by any foreign or domestic organisation. The reports of possible earthquake is completely baseless and untruth," he said.
Asking people to ignore such rumours, the spokesperson said that statements of only authorised persons from the Ministries of Home, Defence, External Affairs, National Disaster Management Authority or India Meteorological Department should be taken into cognisance.