SC to hear marine's plea for extending stay in Italy
New Delhi: The Supreme Court will hear on Thursday a plea by an Italian marine, Chief Master Sergeant Massimilano Latorre seeking extension of his stay in Italy on medical grounds.An apex court bench of Justice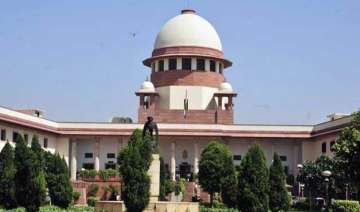 IANS
April 07, 2015 16:13 IST
New Delhi: The Supreme Court will hear on Thursday a plea by an Italian marine, Chief Master Sergeant Massimilano Latorre seeking extension of his stay in Italy on medical grounds.
An apex court bench of Justice Anil R.Dave and Justice Kurian Joseph on Tuesday said that Latorre's plea would be taken up on Thursday, after senior counsel Soli Sorabjee mentioned the matter for an early hearing.
The apex court on January 14 had extended by three months Latorre's stay in Italy for his recovery after heart surgery that he underwent on January 5.
Latorre and another marine, Salvatore Girone, are accused of killing two Indian fishermen off Kerala coast in Feb 2012, allegedly mistaking them as sea pirates.