Shakti Mill gang rape case arguments to continue today
Mumbai : Arguments in the Shakti Mill telephone operator gang rape case will continue today even as the defence maintained that the accused are being falsely implicated."The argument is likely to continue tomorrow as well,"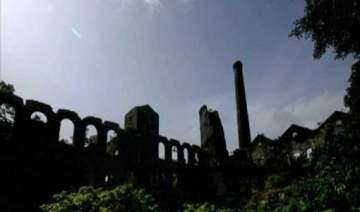 PTI
March 11, 2014 8:11 IST
Mumbai :
Arguments in the Shakti Mill telephone operator gang rape case will continue today even as the defence maintained that the accused are being falsely implicated.
"The argument is likely to continue tomorrow as well," said Prakash Salsingikar, who represents one of the accused yesterday.  The defence started final arguments in the case on March 7.
Police had arrested Ashfaq Sheikh, Kasim Hafiz Sheikh alias Kasim Bangali, Salim Ansari, Vijay Jadhav and a minor for gangrape of the 18-year-old operator on July 31, 2013.  The police on October 8 filed a 362-page chargesheet against four accused in connection with the gang rape whereas the minor's case was separated.
In another case, a journalist, who was interning with an English magazine here, was gang raped by five persons, including a juvenile, when she had gone to the deserted mill compound her male colleague on an assignment.  The accused - Vijay Jadhav, Kasim Bengali, Salim Ansari and Siraj Rehman - have been charged with rape, conspiracy, common intention, unnatural sex and charges under Information Technology Act, whereas the juvenile is being tried separately.
The Mumbai crime branch had on September 19 filed a 600-page charge sheet against the four accused.  Meanwhile, in the photojournalist case the defence today examined a scribe working with a city-based daily as the defence witness.