Siachen avalanche survivor has been offered a kidney by UP woman
Lucknow: Inspired by the real-life story of Lance Naik Hanumananthappa Koppad, the brave soldier who miraculously survived after being trapped under snow in Siachen for five days has voluntarily been offered a kidney by a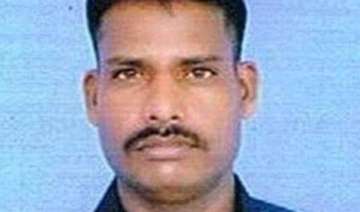 IANS
February 10, 2016 16:25 IST
Lucknow: Inspired by the real-life story of Lance Naik Hanumananthappa Koppad, the brave soldier who miraculously survived after being trapped under snow in Siachen for five days has voluntarily been offered a kidney by a woman from Uttar Pradesh.
Koppad is currently admitted at the Army Hospital (R&R) in New Delhi where, according to the medical bulletin, is in a critical condition with kidney and liver dysfunction.   
Nidhi pandey, a housewife from Lakhimpur Kheri, 167-km from the state capital, contacted the helpline of a local news channel and sought to know how she can contact the hospital and proceed with her wish to donate a kidney to Koppad, who is battling for his life.
Pandey lives in Padariya Tula area of Lakhimpur and her husband has, in the past, been involved in organ donation initiatives.