Sindhurakshak tragedy: Mumbai fire officer helped prevent another naval disaster
Mumbai: The alertness and presence of mind shown by a top Mumbai Fire Brigade officer probably helped avert a second major disaster in the naval dockyard where the INS Sindhurakshak submarine sank after being rocked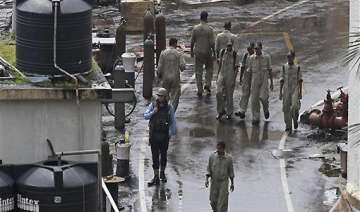 India TV News Desk
August 14, 2013 17:36 IST
Mumbai:
The alertness and presence of mind shown by a top Mumbai Fire Brigade officer probably helped avert a second major disaster in the naval dockyard where the INS Sindhurakshak submarine sank after being rocked by an explosion followed by a fire here Wednesday.
The blast was heard ashore by Deputy Chief Fire Officer P.S. Rahandale who was on leave and attending a private engagement near the Gateway of India promenade.
He immediately alerted his superiors as well as the Fire Brigade and other emergency services to rush to the scene of the tragedy and immediately render assistance.
"When I heard the huge explosion on the promenade, I realized that this was something major and I started for the disaster site. When I reached there, the scene was one of utter devastation," Rahandale told IANS at 3 a.m. Wednesday.