Snapdeal employee Dipti Sarna's kidnappers could be close to her family: Police
Ghaziabad: In further development in the abduction case of the Snapdeal employee Dipti Sarna, the senior police officials have revealed that there's a possibility that the kidnapping was conducted by some persons close to her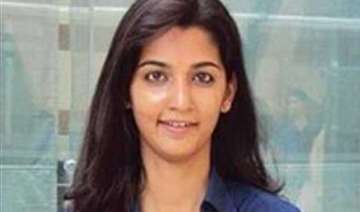 India TV News Desk
February 13, 2016 19:08 IST
Ghaziabad: In further development in the abduction case of the Snapdeal employee Dipti Sarna, the senior police officials have revealed that there's a possibility that the kidnapping was conducted by some persons close to her family. However, involvement of a criminal is also not ruled out.
The police had further told that the conspiracy was weaved for the personal interests of the involved persons. 
The entire case will be out in the open by Monday with complete motive and evidence, following which the arrests will be made.
The case of the alleged kidnapping and susequent return of 25-year-old Snapdeal executive has gripped the nation. However, there could be more than what meets the eye, say sources. 
Police sources say that the girl could still be concealing several things and that the process of verifyijng the facts and statements given by Dipti is on. A clearer picture on the incident could emerge once the verification is over, they said.
The police said it is currently questiong people were present at the spot from where girl was allegedly abducted. They have also identified the owner of the mobile phone which the girl used to call her family. According to the police, the phone has been traced to a person in Delhi's Paschim Vihar.
The Snapdeal engineer, who went missing from Ghaziabad on Wednesday evening, reached home on Friday after being located in Panipat.
A group of four men had allegedly abducted Dipti from the auto which she boarded from Vaishali Metro station for her home. The kidnappers took her to a secluded area near Raj Nagar extension by avoiding stopping anywhere, the police said earlier today, citing statements by Dipti. 
The four men, Dipti told police, appeared to be local goons who feared arrest after the police launched a massive manhunt and the wide media coverage.
"All four men didn't physically harm her (Dipti). Our investigation is on and soon police will prepare a sketch of the four men involved in her abduction," Ghaziabad senior superintendent of police Dharmendra Singh said.