Sunanda Pushkar was distraught and ill weeks before her death, claims a friend
New Delhi: The Sunanda Pushkar murder case is getting murkier by the day with reports on Thursday claiming that Sunanda had been taking a lot of medicines and behaved strangely weeks before her death.In a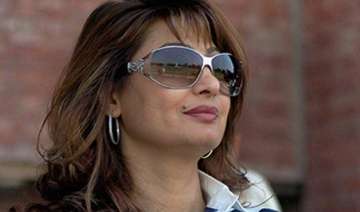 India TV News Desk
January 22, 2015 13:03 IST
New Delhi: The Sunanda Pushkar murder case is getting murkier by the day with reports on Thursday claiming that Sunanda had been taking a lot of medicines and behaved strangely weeks before her death.
In a new twist to Pushkar's mysterious death case, one of her close friends claimed that she was taking "fistful of medicines" and had fainted twice weeks before her death when he had hosted her and Shashi Tharoor at his Goa home.
Tej Saraf (77), who had hosted the couple in December 2013, told a news channel that Sunanda claimed that George Bush and former Prime Minister Manmohan Singh were using her as sound board.
"I haven't slept well for years and so I have to take Alprax and painkillers", Tej quoted Sunanda.
He added that they had warned her that it was dangerous.
Sunanda had told Tej that she was suffering from lupus and when he offered to get her checked by his son, who is a doctor, she showed least interest.
"I was appalled over the last few weeks by statements being made by various people particularly that lupus was a red herring. I decided to break my silence and tell you what happened during her stay with us over the New Year", said Tej Saraf.
Saraf also said that he was ready to give his statement to police.
Delhi Police Commissioner BS Bassi, when asked about the claims being made by Saraf, said that the police would like "to talk to this gentleman".