Supreme Court to hear petition challenging new Army Chief's appointment
New Delhi: The Supreme Court on Thursday agreed to hear a petition against appointment of Lt General Dalbir Singh Suhag as next Army chief. The petition, filed by Lt General Ravi Dastane, will be heard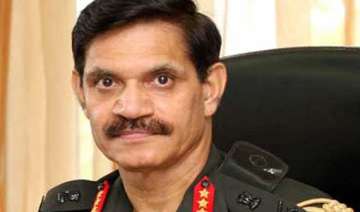 India TV News Desk
June 19, 2014 12:28 IST
New Delhi:
The Supreme Court on Thursday agreed to hear a petition against appointment of Lt General Dalbir Singh Suhag as next Army chief.
The petition, filed by Lt General Ravi Dastane, will be heard in the second week of July.
Dastane said he has already challenged Suhag's selection as Army commander.
If that selection is set aside, Suhag's appointment as next Army chief would also be struck down, he said.
Explaining the urgency behind seeking stay on Suhag's appointment, Dastane said he is retiring on August 31 and Suhag's appointment as Army chief takes effect from August 1, after General Bikram Singh retires.
The top court said today that it will hear his petition next month.