Tata firm to set up 1,000 ATMs across Karnataka
Bangalore, Aug 9: Leading banking solutions provider Tata Communications Payment Solutions Ltd plans to deploy about 1,000 white-label 'Indicash' ATMs across Karnataka, a top company official said yesterday.Customers of any bank holding a debit card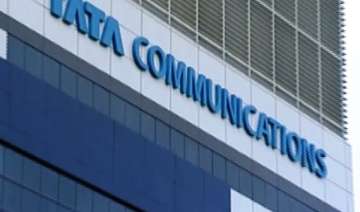 IANS
August 09, 2013 6:46 IST
Bangalore, Aug 9:
Leading banking solutions provider Tata Communications Payment Solutions Ltd plans to deploy about 1,000 white-label 'Indicash' ATMs across Karnataka, a top company official said yesterday.
Customers of any bank holding a debit card or credit card can withdraw cash from the Tata's ATMs as per the banking regulations.
"As Karnataka lags behind other states in per capita ATM penetration, we plan to install about 1,000 ATMs across the state in phases as part of our national plan to rollout 5,000 ATMs by 2016," TCPSL chief executive Sanjeev Patel told reporters here.
The Tata group firm, first in the private sector to obtain a license from the Reserve Bank of India (RBI) to disperse cash through its white-label ATM network, launched its service at Chandrapada village in Maharashtra's Thane district June 27, keeping in view the central bank's vision to improve ATM penetration across the country.
"As part of our strategy to financially empower users, especially in tier-two and tier-three towns, we will roll out 150 Indicash ATMs across the state covering Bangalore, Mysore, Hubli-Dharwad and Belgaum in the northern region by September," Patel said.
The company plans to install about 40 ATMs in urban and rural Bangalore covering Jigani, Bannerghatta, Devanahalli, Vijayapura, Anekal and Magadi.
"Karnataka is a key market for us, as it offers options to drive ATM reach in IT, industrial, educational, commercial and tourist zones. We also plan to reach areas where no such facility is available to ensure financial inclusion," Patel said.
Indicash ATMs have been designed to guard against problems customers face when withdrawing cash from ATM networks of banks.
"Our ATMs ensure cards are not swallowed unlike other ATMs. An interface has been designed to be intuitive and simple with multi-lingual messaging. Privacy screen filters, key pad shields and electronic surveillance enable secure transactions," Patel said.
Besides regular services such as cash withdrawals, balance enquiries, mini-statements and PIN changes, Indicash plans to offer value-added and utility services to customers with offers and third party promotions in the second phase of its roll-out.
As a market leader in managed ATM services with an order book of over 27,000 ATMs, the company manages around 55 percent of point of sales (PoS) traffic across the country.