Terrorists may hijack Air India Delhi-Kabul flight: Intelligence agencies
New Delhi: Intelligence agencies have warned authorities that an Air India Delhi-Kabul flight may be hijacked by terrorists.The input has specifically mentioned that an Air India flight could be the target.Intelligence agencies, in an alert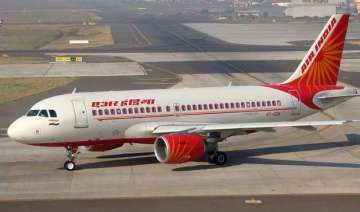 India TV News Desk
January 04, 2015 14:41 IST
New Delhi: Intelligence agencies have warned authorities that an Air India Delhi-Kabul flight may be hijacked by terrorists.
The input has specifically mentioned that an Air India flight could be the target.
Intelligence agencies, in an alert to the Bureau of Civil aviation security (BCAS), said that the hijack attempt could be similar to the Kandahar hijack in 1999 when terrorists hijacked Indian Airlines flight IC 814 and took it to the Kandahar province in Afghanistan.
 
The alert has been issued in the run-up to the Republic Day function and US President Barack Obama's visit to India.
Following the alert security has been tightened at the airports across the country.
Yesterday, an anonymous telephone call threatening that an Air India plane would be hijacked was made to the office of the national carriers in Kolkata.
Senior officials of Bureau of Civil Aviation Security, CISF and AAI held a meeting in Kolkata on Saturday night to review the security measures.