Thane chain snatcher gang owns 173 bank accounts and six lockers
Mumbai:  Thane Police has revealed that they have frozen 173 bank accounts and six lockers that were being used by a gang of chain snatchers and thieves to keep their loot safe there.Police revealed that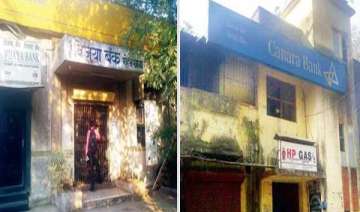 India TV News Desk
March 06, 2014 12:29 IST
Mumbai: 
Thane Police has revealed that they have frozen 173 bank accounts and six lockers that were being used by a gang of chain snatchers and thieves to keep their loot safe there.
Police revealed that out of six lockers, one had nearly three kilograms of gold and diamond jewellery, while another carried 4 kilograms of gold ornaments, mostly bangles.
According to Thane  Police, the gang comprising  68 members had their  accounts and lockers spread across three banks—the State Bank of India, the Vijaya Bank and the Canara Bank.
Police said, the gang members  were operating the bank accounts and lockers in their family members' names to mislead police.