Top 10 unforgettable Indian train journeys
New Delhi: India has some of the most spectacular and unforgettable rail journeys in the world.  It is considered the third largest rail network in the world, and the rail system is efficient, if not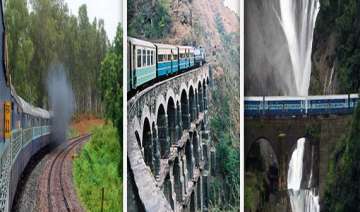 India TV News Desk
May 16, 2014 7:33 IST
New Delhi:
India has some of the most spectacular and unforgettable rail journeys in the world. 
It is considered the third largest rail network in the world, and the rail system is efficient, if not always on schedule.
You can step aboard the Palace on Wheels and set off on an unforgettable rail journey to the fabled cities of Rajasthan.
Here we bring to you the top ten train journeys that you will never forget: