Tribute to matinee idol Uttam Kumar by Supriya, Madhobi
Kolkata: With the matinee idol turning 87 this year, single screen flicks showcasing his versatile talent, will be screened as well as award winning documentaries.The package will include 'Mahanayak - A Super Stars Journey' directed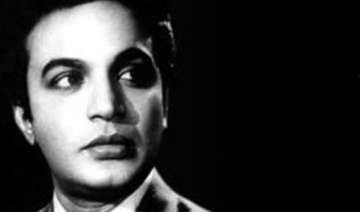 PTI
August 25, 2013 6:41 IST
Kolkata
: With the matinee idol turning 87 this year, single screen flicks showcasing his versatile talent, will be screened as well as award winning documentaries.
The package will include 'Mahanayak - A Super Stars Journey' directed by Swapan Das together with a special screening of 'Bon Palashir Padabali', a 1973 film directed, produced and acted by the great actor himself, on September 3.
'Shera Chilo Shera Thakbe', which in Bengali refers to someone who 'was the best and will be the best', is a commonly used term to refer to the legend, but 'your Dada' was exactly like that, veteran actor and Uttam Kumar's female lead in severla hit films Supriya Devi said.
The film show will be named Uttampurush Film Screening "Till this date his popularity remains unmatched in Bengal," Supriya said.       
The celebrations will be organised by 92.7 BIG FM in Kolkata.
Madhobi Charulata Mukherjee, one of the famed co-actors of Uttam Kumar, said "His increasing popularity even among the present generation is incredible. I don't know if there is any such instance anywhere else in the world."