TV actress Sakshi Parikh's car runs over five people, one critical
Mumbai, Aug 2: A Mumbai housewife, who claimed to be a TV actress and model but was later proved wrong, was detained today after her Honda Civic car being driven at reckless speed mowed down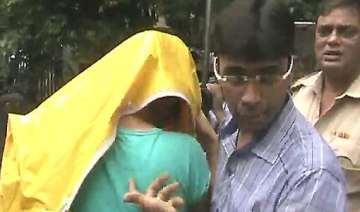 India TV News Desk
August 02, 2013 22:42 IST
Mumbai, Aug 2:
A Mumbai housewife, who claimed to be a TV actress and model but was later proved wrong, was detained today after her Honda Civic car being driven at reckless speed mowed down five people in Kandivali. One of those injured is critical and fighting for her life.
Eyewitnesses said, she was driving her car (MH14 AV 4413) at a speed of nearly 100 kmph. The car hit the four feet wide and two feet high divider, almost flew over it and hit an auto and a bike.
Four persons injured in the mishap have been admitted to Bhagwati govt hospital in Boriwali West.
Three of them are : Azhar Ahmed Siddiqui, Lokesh Yadav and biker Dilip Kumar Soni.  Soni is presently in the Intensive Cardiac care unit and is said to be critical. The fourth person was discharged after first aid.