Two persons trying to extort money held
Mumbai, July 15: Two persons trying to extort money from couple of jewellers were arrested yesterday, police said.According to Bandra police, Mohammed Afzal (25) a real estate agent and Mohammed Khan (20) a student, had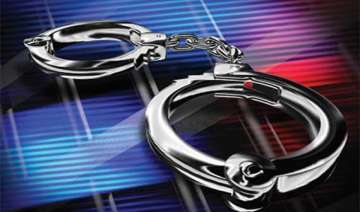 PTI
July 15, 2013 6:52 IST
Mumbai, July 15
: Two persons trying to extort money from couple of jewellers were arrested yesterday, police said.
According to Bandra police, Mohammed Afzal (25) a real estate agent and Mohammed Khan (20) a student, had messaged a jeweller Dinesh Mehta in suburban Bandra demand Rs 20 lakh from him.
They also threatened to kill him if money was not paid.
The Khar police said that the same accused had also sent mobile message to jeweller Bharat Jain and demanded Rs 20 lakh. They told him that they would create trouble for him if money was not paid.
The accused have been booked for extortion and under section of information technology act and are presently in the custody of the Khar police.