Two sisters in Haryana jump into canal, one saved
Yamunanagar, Haryana: Two sisters jumped into the Yamunanagar canal from Fatehpur bridge here on Sunday night. The younger sister was saved by a tractor driver, who threw a rope and pulled her out, but the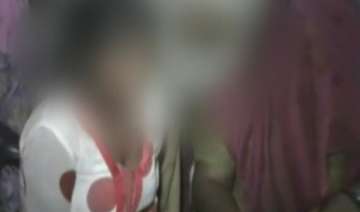 India TV News Desk
August 20, 2013 9:34 IST
Yamunanagar, Haryana
: Two sisters jumped into the Yamunanagar canal from Fatehpur bridge here on Sunday night.
The younger sister was saved by a tractor driver, who threw a rope and pulled her out, but the elder sister was washed away.  Her body is yet to be found, said Nirmal Singh, SHO, Yamunanagar.
The younger sister has given contradictory statements about the incident, says police.
The girl said, two motorbikers were tryng to tease her, and her sister tried to slap them. In order to save their lives, her sister caught hold of her hand and jumped into the canal, said the girl.
According to police, the girl earlier said, her sister had decided in the morning to commit suicide.
The younger sister tried to dissuade her, but she insisted on consuming poison. The two then went to work at a home in Professors colony and while returning, the two jumped into the canal.
Police have registered a case of suicide, and the search for the body is on.