Union govt to crack whip against 188 NGOs for misuse of foreign funds
New Delhi:  The Centre may take action against 188 non-governmental organizations for allegedly misusing funds which comes from various foreign countries.In a report published in an English daily, the central government may soon cancel the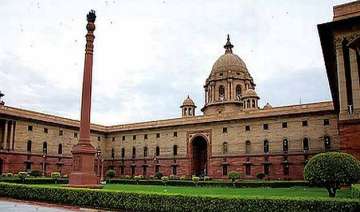 India TV News Desk
January 24, 2015 12:54 IST
New Delhi:  The Centre may take action against 188 non-governmental organizations for allegedly misusing funds which comes from various foreign countries.
In a report published in an English daily, the central government may soon cancel the registration number of these NGOs after Central Board of Direct Taxes (CBDT) and Enforcement Directorate (ED) were put on alert by the Home Ministry to track foreign funding and cases of money laundering through these NGOs
In a meeting which took place on November 21 last year, the government's economic council had raised serious concern over how  money, which came from other countries, were actually used for various illegal activities like violation of Foreign Contribution Regulation Act (FCRA), links with Left-Wing Extremists (LWE) and also for proselytization. The report was accumulated over a period of seven years, beginning 2006.
Many NGOs have been reported for their alleged conversion activities. The IB report on Erode-based Trinity Charitable Trust says, "Its chief functionary…started the organization in the premises of the Assembly (church), which has 80 members of which 70 are converted".
NGOs like Doctors Without Borders, was reported thrice by the Intelligence Bureau --  in 2008, 2010 and 2013 -- for alleged links with "pro-LWE elements".Amnesty International India Foundation faces similar charges.
In a recent judgment, the Delhi High Court has asked central government to release the funds that were dispatched from it'ss Amsterdam headquarters in June.