UP Budget: Rs 13,778 cr for rural development, panchayati raj
Lucknow: Uttar Pradesh government has made a provision of Rs 13,778 crore for rural development and panchayati raj in its Budget for 2016-17, presented by Chief Minister Akhilesh Yadav in the state Assembly today.A provision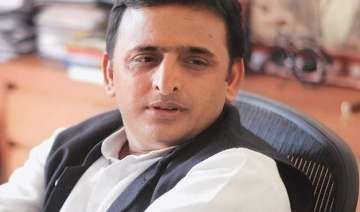 PTI
February 12, 2016 20:22 IST
Lucknow: Uttar Pradesh government has made a provision of Rs 13,778 crore for rural development and panchayati raj in its Budget for 2016-17, presented by Chief Minister Akhilesh Yadav in the state Assembly today.
A provision of Rs 630 crore has been made to construct rural link roads and small bridges for agriculture marketing facilities under the Samagra Gram Vikas Yojna, whereas another provision of Rs 1,413 crore for construction of other works related to link roads has been made.
In the Budget, Rs 2,300 crore has been earmarked for rural drinking water and a provision of Rs 1,779 crore is made for Lohia Gramin Awas Yojna.
An allocation of Rs 3,162 crore has been made for Indira Awas Yojna and Rs 2,031 crore for Pradhan Mantri Gram Sadak Yojna.
A provision of Rs 300 crore has been created for development of villages under the 'I-Sparsh Scheme'.
"Those, who used to talk about Smart City forgot UP so we focused on villages. Our villages should look good and have better facilities," Yadav told reporters later.
Under Panchayati Raj, a budgetory provision of Rs 500 crore has been made for roads, drains, interlocking and tiles.
Another provision of Rs 1,536 crore has been made for clean toilets and Rs 127 crore for cremation grounds in rural areas.