Uttarakhand: 80 policemen stranded in Kedarnath, officials ask India TV reporter about return trail
Kedarnath, July 6: Eighty policemen, including some safai karamcharis, are presently stranded in Kedarnath town due to continuous rain in this holy town. For the last two days, the government staff have not yet received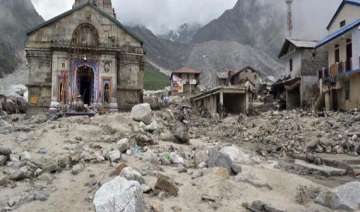 India TV News Desk
July 06, 2013 15:49 IST
Kedarnath, July 6
: Eighty policemen, including some safai karamcharis, are presently stranded in Kedarnath town due to continuous rain in this holy town.
For the last two days, the government staff have not yet received food or water.
Local administration officials sought the help of India TV reporter and cameraperson to find out about the return trail.
Officials are trying send their teams on horsebacks to Kedarnath to carry out relief work.
Due to heavy rain in Guptakashi, choppers are unable to make sorties.