Goel demands 4 % reservation to Delhi students in DU admission
New Delhi: Demanding a four per cent relaxation in cut-off marks for admission in Delhi University for students passing Class XII exam from city schools, BJP leader Vijay Goel today expressed deep concern over "chaos"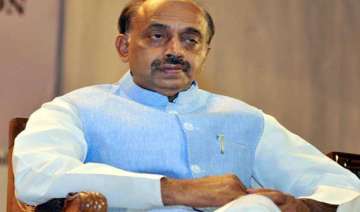 India TV News Desk
June 05, 2014 23:30 IST
New Delhi:
Demanding a four per cent relaxation in cut-off marks for admission in Delhi University for students passing Class XII exam from city schools, BJP leader Vijay Goel today expressed deep concern over "chaos" in admission for undergraduate courses in DU.
"Delhi parents are not able to send their children to other states. Sending a student to study in another state is an emotional and economic drain. So, there should be a conscious effort by DU authorities to accommodate as many Delhi students as it can. They should have the first right over admission in DU colleges", Goel said.  
He alleged the chaos witnessed in the last few days in DU admission is a result of the "inertia" of last 15 years of Congress rule in Delhi when not a single new college was added to the Delhi University.
"From Delhi alone, more than 1.3 lakh students clear their Class XII exams. Though lakhs of aspirants from NCR and other states want to get admission in DU, the total number of seats in DU undergraduate courses is stagnant at 55,000 for the last so many years", he said.
"To ease the pressure on students as well as college authorities, DU should immediately start more evening colleges in all its morning colleges. I will meet Union HRD Minister Smriti Irani soon and urge her to take up the issue of setting up new colleges in DU", Goel added.
The BJP leader also said DU authorities should ensure that the students do not have to stand in long queues in scorching heat.