VIP politicians' baggage to be screened at Delhi airports
New Delhi : VIP politicians, who were exempt from screening of their baggage at Delhi airport here, will now have no relaxation after a decision by the Election Commission, an official said here Thursday.The commission's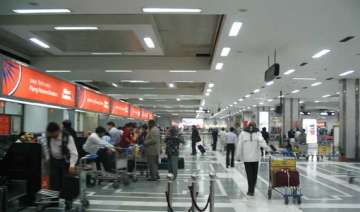 IANS
March 14, 2014 7:12 IST
New Delhi :
VIP politicians, who were exempt from screening of their baggage at Delhi airport here, will now have no relaxation after a decision by the Election Commission, an official said here Thursday.
The commission's decision came in order to curb the flow of black money into the country ahead of the Lok Sabha polls.
"Unless it is specifically exempted by name even for people who have the facility to use a vehicle right up to the aircraft, their baggage and hand baggage shall be screened by the Central Industrial Security Force or police without any kind of relaxation," said Ankur Garg, chief nodal officer at the Delhi Election Commission.
Most of these people are politicians, he said.
Besides, the commission said all chartered helicopters and aircraft will have to inform civil aviation agencies 30 minutes before landing at airports in Delhi.
The aerial routes of the movement of cargo will also be decided, the commission said.