Bihar welder's son lands Rs 1.02 crore dream job with Microsoft
Kota (Rajasthan): A 21-year-old son of a welder in Bihar has bagged a job with US-based software giant Microsoft for a salary of Rs. 1.02 crore per annum. Vatsalya Singh Chauhan, a final-year student of IIT Kharagpur, has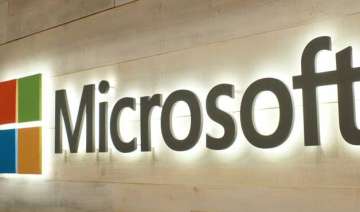 India TV News Desk
February 06, 2016 10:56 IST
Kota (Rajasthan): A 21-year-old son of a welder in Bihar has bagged a job with US-based software giant Microsoft for a salary of Rs. 1.02 crore per annum. Vatsalya Singh Chauhan, a final-year student of IIT Kharagpur, has turned this day into one of inspiration and winning over adversaries.
Vatsalya, who bagged the dream job, hails from Khagariya village in Bihar where his father runs a small welding workshop. 
IIT Kharagpur Director Partha Pratim Chakraborty yesterday took to Facebook to congratulate Vatsalya for his achievement.  
Vatsalya says he overcame a poor performance in 2009 at a coaching institute in Kota to clear the IIT entrance exam with an All-India Rank of 382. 
"I was offered Rs 1.02 crore per annum salary package by Microsoft and I will be joining in October this year," he  said. 
He credits his success to two teachers who mentored and motivated him to pull himself together when he had decided to give up and return home. 
Vatsalya's father, Chandra Kant Singh Chauhan, said he is elated at his son's success and wants him to bring pride to his country. 
"My 20-year-long devotion has yielded result and my dream has come true. My son is now going out of India and I want that he should work for the country to glorify the nation's name abroad," he said. 
Chandra Kant, who has two more sons and three daughters, said he has now sent one of his daughters to Kota to prepare for medical entrance exam. 
(With PTI inputs)