Wife, step-sons arrested for killing man
Mumbai, Aug 11: Mumbai police yesterday arrested a woman and her two sons for allegedly killing her husband and trying to dispose of the body.Tulsiram Chavan, the victim, had two wives. First wife, Jyothi, lived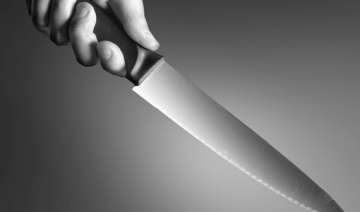 PTI
August 11, 2013 7:41 IST
Mumbai, Aug 11
: Mumbai police yesterday arrested a woman and her two sons for allegedly killing her husband and trying to dispose of the body.
Tulsiram Chavan, the victim, had two wives. First wife, Jyothi, lived in suburban Govandi, while the second one, Renu, lived in Shiwdi in south Mumbai, police said.
Renu, and her two sons from her first marriage Aakash alias Iqbal (26) and Deepak alias Irfan (20), murdered Chavan last week, buried the body and built a small concrete structure on the top to conceal the spot, police said.
Chavan went missing on August 1, and Jyothi filed a missing complaint. Two days ago, an unidentified caller told Jyothi that he had been killed and body buried.
After she informed the Shiwdi police, Iqbal and Irfan were questioned, who allegedly confessed to the murder and showed the spot, from where the body was recovered.
According to police, Chavan himself was a history-sheeter and had been externed, but still he lived with Renu in Shiwdi.
On August 1, he returned home drunk, and abused Renu in presence of her sons. Infuriated, Iqbal and Irfan bludgeoned him with a heavy stone.
Afterwards, they, alongwith Iqbal's father-in law Shakeel Sheikh and his son Jafar, buried the body near the house. Shakeel and Jafar are absconding.