Woman Maoist surrenders
Koraput (Odisha), Aug 2: A woman Maoist, accused of being involved in murders and a major attack on the police, surrendered here yesterday and deposited an SLR. Nila Nachika alias Savita (20) was accused of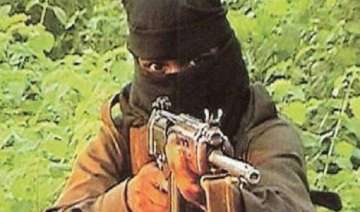 PTI
August 02, 2013 9:14 IST
Koraput (Odisha), Aug
2
: A woman Maoist, accused of being involved in murders and a major attack on the police, surrendered here yesterday and deposited an SLR.
Nila Nachika alias Savita (20) was accused of being involved in four murders and the Maoist attack on the police at Narayanpatna in 2009 in which at least nine personnel were killed, Koraput Superintendent of police Awinash Kumar said.  She surrendered to DIG (south-west range) S Dev Dutta and Kumar.
Savita, who hailed from Narayanpatna, had joined the ultras in 2008.
After her surrender, she told newsmen that tribal girls who had turned Maoists were exploited by Andhra Praseh and Chhattisgarh cadres, which made her return to the mainstream.
Police said she would be rehabilitated as per the policy of the Odisha government.