World peace conference: Morari Bapu underlines importance of truth, love and compassion
New Delhi: Gujarat based Ram kathakar Morari Bapu is holding a nine-day discourse on 'Manas Rajghat Katha' interpreting the life, works and philosophy of Mahatma Gandhi at Rajghat.Starting from Jan 30, the 'Manas Rajghat Katha'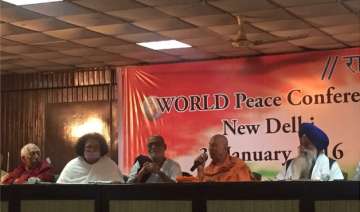 India TV News Desk
February 01, 2016 16:20 IST
New Delhi: Gujarat based Ram kathakar Morari Bapu is holding a nine-day discourse on 'Manas Rajghat Katha' interpreting the life, works and philosophy of Mahatma Gandhi at Rajghat.
Starting from Jan 30, the 'Manas Rajghat Katha' will continue till 7 February, 2016.
Emphasising the importance of truth, love and compassion, Morari Bapu said that the world needs peace and saints should come together to raise awareness.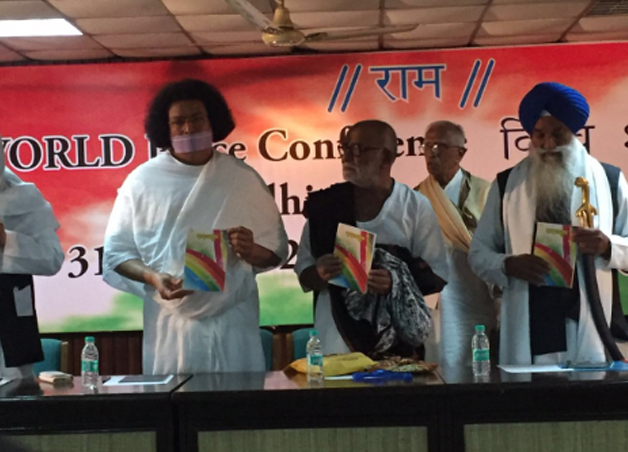 Speaking on this occasion, Samdhong Rinpoche, Chancellor of Sanchi University of Buddhist-Indic Studies, said that war is a product of weapon competition but what the world actually needs is peace.
Spiritual guru and head of Bharatmata Mandir, Haridwar, Swami Satmitranand Giri said that Morari Bapu is a 'brand ambassador of peace'.
Jain Muni Acharya Lokesh Muni said that Morari Bapu is 'perfect person to start a peace initiative'. "We need a mechanism to teach our students peace."
Eminent Muslim scholar and social reformer Ghulam Mohammad Vastanvi, former Jathedar of Akal Takht and one of the highest Sikh leaders Giani Gurbachan Singh and many foreign delegates including Dr MD Thomas also attended the conference.