Zafar Sareshwala is new Chancellor of Urdu University, Hyderabad
New Delhi: Zafar Sareshwala, industrialist, CEO &MD of Parsoli Corporation Ltd, who is known for his closeness with Prime Minister Narendra Modi, has been appointed as the new Chancellor of Maulana Azad National Urdu University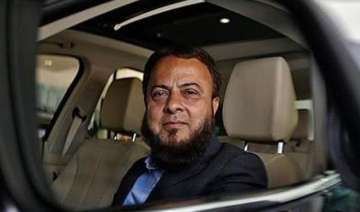 India TV News Desk
January 03, 2015 10:44 IST
New Delhi: Zafar Sareshwala, industrialist, CEO &MD of Parsoli Corporation Ltd, who is known for his closeness with Prime Minister Narendra Modi, has been appointed as the new Chancellor of Maulana Azad National Urdu University (MANUU), Hyderabad.
According to a communication received from Ministry of Human Resource Development at the Vice Chancellor's Office, President of India in his Capacity as Visitor of the University has appointed Sareshwala for a term of three years.
Sareshwala is fourth Chancellor of MANUU.
He succeeds Syeda Saiyidain Hameed, Former Member of Planning Commission.
Maulana Azad National Urdu University is a Central University established in 1998 by an act of Parliament to promote and develop the Urdu language and to impart vocational and technical education in Urdu medium through conventional and distance modes.
The headquarters of the University is in Hyderabad.