7 dead, 59 injured in blast at China kindergarten: State media
An explosion has struck the entrance to a kindergarten in eastern China, with reports saying there have been casualties, police said today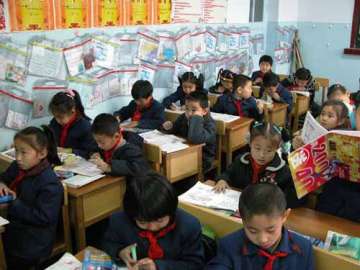 India TV News Desk
Beijing
June 15, 2017 18:32 IST
An explosion struck the entrance to a kindergarten in eastern China, leaving 7 dead and 59 injured, state media reported.
Police say the blast struck at 4:50 pm on Thursday in Fengxian in Jiangsu province.
A cellphone camera video posted on the website of the official People's Daily newspaper showed more than a dozen people lying motionless in front of the kindergarten's steel sliding gate, with clothing, shoes and other items strewn on the ground beside pools of blood.
It showed ambulances arriving and medics wheeling people into an emergency room.
It wasn't clear whether the blast was an accident or had been deliberately set. The newspaper Xiandaikuaibao on its website cited an unidentified witness as saying the explosive appeared to have been a bottle of cooking gas.
Calls to the kindergarten and local hospitals rang unanswered.
Kindergartens in China have been targeted before in apparent revenge attacks carried out by people bearing grudges against their neighbors and society.
That has prompted a tightening of security around many schools, with the posting of guards equipped with truncheons and the installation of gates and other barriers.
China maintains tight control over firearms and most attacks are carried out using knives, axes or homemade explosives.