China ready to make concessions in Aksai Chin if India cedes land in Arunachal, says Dai Bingguo
India TV News Desk
Beijing
03 Mar 2017, 11:41:54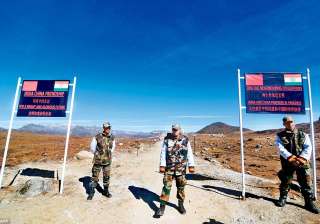 China's former pointsman for India and retired negotiator on the border talks, Dai Bingguo, has said that the boundary settlement dispute between the two nations can be resolved through an exchange of land, if India agrees to cede the politically and strategically sensitive Tawang tract in Arunachal Pradesh. 
Bingguo's suggestion came in an interview given to a Beijing-based publication. He suggested that if India did do, China would also make concessions in Aksai Chin. 
Dai's remarks hold significance as they may not be delivered 'completely' without official sanction. However, the exchange of Tawang will not be that easy because of the presence of Tawang monastery, which commands a special place in Tibetan Buddhism and is highly regarded by Buddhists in India as well. 
He said that if India took into account China's concerns in the eastern sector, Beijing would similarly do so in other areas. 
India aims at occupying 38,000 sq km of China's territory in Aksai Chin, whereas China claims 90,000 sq km in Arunachal Pradesh. 
"The major reason the boundary question persists is that China's reasonable requests have not been met," Dai said. 
"If the Indian side takes care of China's concerns on the eastern section of the border, the Chinese side will respond accordingly and address India's concerns elsewhere," he added. 
Dai is still regarded close to Chinese rulers, and his voice is taken seriously in the diplomatic community. He is unlikely to make such sensitive comments in an interview unless it has been cleared by top leaders of the Communist Party.