China returns seized underwater drone to US
The Chinese government has returned the underwater drone it has seized in South China sea last week, according to Chinese and US officials. After friendly consultations between China and the United States, the transfer of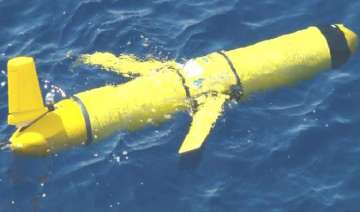 Source: PTI
India TV News Desk
Beijing
December 20, 2016 13:01 IST
The Chinese government has returned the underwater drone it has seized in South China sea last week, according to Chinese and US officials.
After friendly consultations between China and the United States, the transfer of the US underwater drone was smoothly completed," a statement from the Chinese Ministry of Defense said.
China's seizure of the unmanned underwater vehicle (UUV) triggered a diplomatic protest and speculation about whether it will strengthen U.S. President-elect Donald Trump's hand as he seeks a tougher line with Beijing.
The Pentagon said the United States would continue to investigate the "unlawful" seizure, which took place in international waters about 50 miles northwest of Subic Bay in the Philippines.
The drone, which the Pentagon said was operating lawfully was collecting data about the salinity, temperature and clarity of the water about 50 nautical miles northwest of Subic Bay, off the Philippines.
However, US President-elect Donald Trump, who has vowed to take a more aggressive approach in dealing with China over its economic and military policies, jumped on the unusual drone seizure with a pair of provocative tweets, accusing Beijing of stealing the equipment.
 

"China steals United States Navy research drone in international waters – rips it of water and take it to China in unpresidented [sic] act," Trump tweeted, before deleting and reposting the message with the correct spelling of unprecedented.
 Trump's remark drew a sharp reaction from Chinese state media which lampooned him for 'not behaving like president.'