Demonetisation hits Dubai's famous gold market hard, sees absence of Indian visitors
The government's November 8 decision to ban high-value notes has hit the jewellery market hard, not in India only but abroad as well. According to a media report, Dubai's famous Gold Souq, a prime market for yellow metal, has been witnessing almost a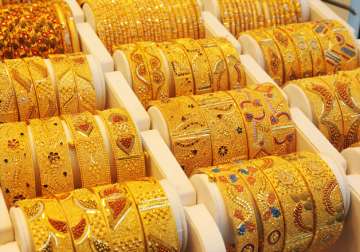 India TV News Desk
Dubai
December 28, 2016 14:55 IST
The government's November 8 decision to ban high-value notes has hit the jewellery market hard, not in India only but abroad as well. According to a media report, Dubai's famous Gold Souq, a prime market for yellow metal, has been witnessing almost a complete absence of visitors from India.
"What you are seeing here is a complete mirror image of the crash in gold sales within India since November 8, when demonetisation was announced," said Cyriac Varghese, General Manager of Sky Jewellery.
"Outside of the Gold Souq, shops in areas such as Bur Dubai too have been recording less of Indian visitor buying interest," Varghese was quoted as saying by the Gulf News.
In a good year, rupee-led transactions in the market would have accounted for close to 15-20 per cent of sales, and more when gold prices take a dip (as it did last week), the report said.
According to retail sources, there has been some compensation in the form of Chinese visitors who have been more active in recent weeks with their gold buying.
But this is nowhere near the levels of Indian visitors. Chinese prefer for the 18-karat as opposed to the 22,000, it said.
"A visitor from India would travel to Dubai holding a sizable value in Indian currency, get it exchanged here and then make the conversion to jewellery," said Abdul Salam K P, board member of the Dubai Gold & Jewellery Group.
"With demonetisation, surplus cash is just not available and same is the case with what someone could do with their unaccounted rupees," he said.
Local currency exchange houses are not helping anyone holding the older currencies either.
"At present we are not accepting or exchanging any of the discontinued currency notes, taking into consideration the guidelines that need to be adhered to on account of demonetisation," said Antony Jos, Director at Joy Alukkas Group.
Dubai's Gold Souq is a traditional market located in the heart of city's commercial business district in Deira, in the locality of Al Dhagaya. The Souq consists of over 300 retailers that trade almost exclusively in jewellery. By some estimates, approximately 10 tons of gold is present at any given time in the Souq.
With IANS Inputs