Indonesia: 6.2-magnitude earthquake hits near Sumbwa
An earthquake measuring 6.2 on the Richter scale jolted the island of Sumbawa in the Indonesian archipelago, 71 km (44 miles) south of Raba city on Friday morning, according to the United States Geological Survey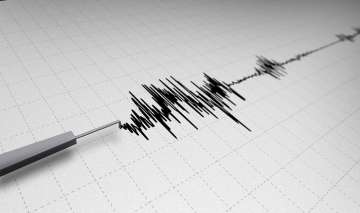 India TV News Desk
Bali
December 30, 2016 10:40 IST
An earthquake measuring 6.2 on the Richter scale jolted the island of Sumbawa in the Indonesian archipelago, 71 km (44 miles) south of Raba city on Friday morning, according to the United States Geological Survey (USGS).
The quake struck at 5.30 a.m. (local time) on Friday.
Indonesia is prone to quakes as it lies on a vulnerable quake-hit zone called "the Pacific Ring of Fire".
The quake, initially measured as a magnitude 6.4, was quite deep, at 72 km (44.9 miles) below the seabed, the USGS said. The Pacific Tsunami Warning Centre (PTWC) did not immediately issue a tsunami warning and was unlikely to cause one.
Earlier this month, a shallow 6.5-magnitude quake rocked Aceh province of western Indonesia, leaving 103 people dead with huge damage. 
IANS inputs