Malaysia charges 2 women with murder of Kim Jong-nam
India TV News Desk
Kuala Lumpur
01 Mar 2017, 10:03:24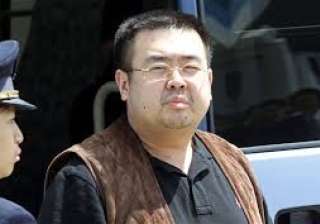 A Malaysian judge on Wednesday charged two women with the murder of the North Korean leader's half-brother, a media report said.
Kim Jong-nam was killed on February 13, when they allegedly sprayed his face with the VX nerve agent, Efe news reported.
The judge said Indonesian woman Siti Aisha and Vietnamese woman Doan Thi Huong planned the murder of Kim Jong-nam together with four other North Koreans who fled the country shortly after the crime, according to Channel News Asia.
On Sunday, Malaysia's health minister had said that North Korean ruler Kim Jong Un's half brother died within 15-20 minutes as the dosage of toxin given to him was high to the point that it killed him within short span of time.
Kim Jong Nam died Feb. 13 at Kuala Lumpur's airport in what Malaysian police say was a well-planned hit by two women who wiped a liquid on Kim's face. Police revealed Friday that the banned chemical weapon VX nerve agent was used to kill Kim, raising the stakes significantly in the case.
The Indonesian woman who is one of the suspects in the killing of North Korean ruler Kim Jong Un's half brother said she was paid USD 90 for what she believed was a prank, an Indonesian official said today. 
Siti Aisyah also told authorities she did not want her parents to see her in custody, Andriano Erwin, Indonesia's deputy ambassador to Malaysia, said one day after Malaysia revealed that VX nerve agent was used in the bizarre killing at Kuala Lumpur's airport.