Mumbai terror attack carried out by Pak-based terror group: Ex-Pakistan NSA
India TV News Desk
New Delhi
06 Mar 2017, 14:39:39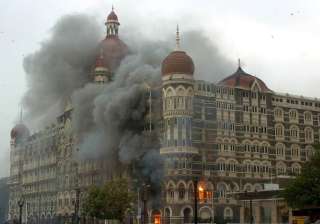 In the first admission by any high-ranking Pakistani official confirming India's stand that the Lashkar-e-Taiba (LeT) plotted and executed the 2008 Mumbai terror attack, former Pakistan National Security Advisor (NSA) Mahmud Ali Durrani on Monday admitted that a terrorist group based in his country carried out the carnage. 
Pakistan's former national security adviser Mahmud Ali Durrani today said the 26/11 Mumbai attack was carried out by a terror group based in Pakistan and called it a "classic" example of cross-border terror. 
At the same time, he, however, said the Pakistani government had no role in the attack. 
Durrani was speaking at a conference on combating terrorism at the Institute of Defence Studies and Analysis. 
26/11 Mumbai strike, carried out by a terror group based in Pakistan, was a classic trans-border terrorist event, he said.
Last week, responding to Pakistan's demand to send 24 Indian witnesses to record their statements in 2008 Mumbai terror attack case trial, India has asked Islamabad to re-investigate the horrific attack and put on trial Jammat-ud-Dawah chief Hafiz Saeed.
The Pakistan government on January 30 had put Saeed and the four leaders of JuD and Falah-e-Insaniat under house arrest in Lahore under the country's anti-terrorism act.
Saeed, who carries a reward of USD 10 million (Rs 66 crore), was also put under house arrest after Mumbai terror attacks in November 2008 but he was freed by court in 2009.