Pakistan may declare Gilgit-Baltistan as its fifth province
India TV Politics Desk
New Delhi
15 Mar 2017, 8:37:52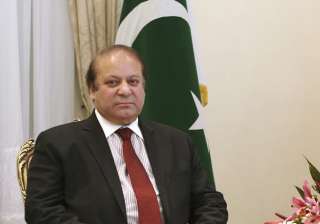 In a move that may raise concerns in India, Pakistan is planning to declare the disputed Gilgit-Baltistan region as the fifth province of the country.
Riaz Hussain Pirzada, Paksitani minister for inter-provincial coordination, told Geo TV that the decision was based  on the recommendation of Sartaj Aziz committee.
Sartaj Aziz is adviser to Pakistan Prime Minister Nawaz Sharif on Foreign Affairs. 
"The committee recommended that Gilgit-Baltistan should be made a province of Pakistan," Pirzada said.  
He also said that a constitutional amendment would be made to change the status of the region, through which the USD 46 billion China-Pakistan Economic Corridor (CPEC) passes.  
Gilgit-Baltistan is treated as a separate geographical entity by Pakistan. It has a regional assembly and an elected Chief Minister. 
Balochistan, Khyber Pakhtunkhwa, Punjab and Sindh are four provinces of Pakistan. 
The move may raise concerns in India as the disputed region borders Pakistan-occupied Kashmir.  It is believed that China's concerns about the unsettled status of Gilgit-Baltistan prompted Pakistan to change its status.
(With PTI inputs)