Strong quake of 7.7 strikes Solomon Islands, Tsunami warning issued
A strong earth quake of magnitude of 7.7 hit off the Solomon Islands on Thursday, the United States Geological Survey said. It was initially reported to be of magnitude 8.0. The Pacific Tsunami Warning Center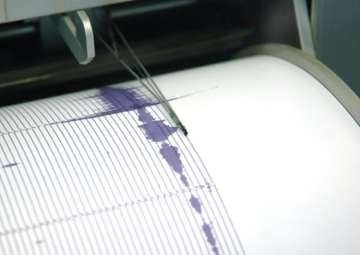 Source: PTI
India TV News Desk
New York
December 09, 2016 0:09 IST
A strong earth quake of magnitude of 7.7 hit off the Solomon Islands on Thursday, the United States Geological Survey said.
It was initially reported to be of magnitude 8.0.
The Pacific Tsunami Warning Center issued a tsunami watch for Hawaii following the early Friday temblor. There were no immediate reports of damage or injuries.
"Hazardous tsunami waves from this earthquake are possible within the next three hours along some coasts of Solomon Islands, Vanuatu, Papua New Guinea, Nauru, New Caledonia, Tuvalu and Kosrae," the Pacific Tsunami Warning Center said.
The quake 43 miles (69 kilometers) west-southwest of Kirakira occurred at a depth of about 49 kilometers (30 miles), according to the USGS.