31 militants killed in Pakistan airstrikes
Peshawar: At least 31 militants were killed and scores of others wounded Saturday as Pakistani fighter jets pounded militant hideouts in the country's restive northwest.  The attacks, part of an ongoing military operation, in Koki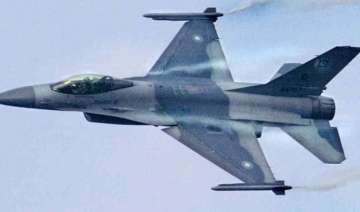 PTI
January 04, 2015 7:24 IST
Peshawar: At least 31 militants were killed and scores of others wounded Saturday as Pakistani fighter jets pounded militant hideouts in the country's restive northwest.  
The attacks, part of an ongoing military operation, in Koki Khel area of Tirah Valle of Khyber tribal district also destroyed militant hideouts, officials said.  
"Four terrorist hideouts and a suicide bomber training centre were destroyed. 31 terrorists including some suicide bombers were killed in precise aerial strikes in Tirrah, Khyber today," said a statement by the Inter Services Public Relations (ISPR).
Khyber is part of Pakistan's semi-autonomous tribal belt on the Afghan border.
The Taliban and other al Qaeda-linked groups, who stage attacks in both countries, are known to have strongholds in the zone.
The Pakistan Army intensified its offensives in the tribal areas after the brutal murder of 150 people, 133 of them children, in a military-run school in Peshawar on December 16.  
Pakistan called the Taliban-sponsored carnage its own "mini 9/11" and ended its six-year-old moratorium on the death penalty in terror cases last month in the wake of the assault.  
Seven convicted militants have been hanged so far since the ban on capital punishment was lifted by Prime Minister Nawaz Sharif.