After 30 long years, scientists discover a new antibiotic
London: Scientists of Northeastern University of London, on Thursday,  claimed to have created a new antibiotic, Teixobactin.It is after a gap of almost three decades that a new antibiotic has been discovered that can cure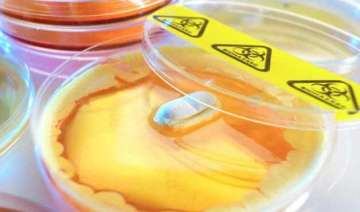 India TV News Desk
January 09, 2015 18:10 IST
London: Scientists of Northeastern University of London, on Thursday,  claimed to have created a new antibiotic, Teixobactin.
It is after a gap of almost three decades that a new antibiotic has been discovered that can cure common bacterial infections like tuberculosis, septicemia and C Diff or clostridium difficile colitis.
The first antibiotic, Penicillin, was discovered by Alexander Fleming in 1928 and after that more than 100 compounds were found in the next five decades however there has been no new discovery since 1987.
The new antibiotic Teixobactin eliminates pathogens without encountering any detectable resistance.
According to experts, Teixobactin is different from its predecessors as it launches a double attack on the building blocks of bacterial cell walls unlike the earlier antibiotics, which targeted bacterial proteins. The earlier ones did not prove to be very successful as drugs become ineffective on bugs after sometime, as the latter start evolving new kinds of proteins.
The new antibiotic will be available for treatments in the next five years. It has been successfully tested on mice and now Professor Lewis alongwith his team, is planning to test the same on humans.
"So far, the strategy has been based on developing new antibiotics faster than the pathogens acquire resistance. Teixobactin presents a new opportunity to develop compounds that are essentially free of resistance," Lewis was quoted as saying in a TOI report.
Britain's chief medical officer, Dame Sally Davies, recently said antibiotic resistant was "as big a risk as terrorism", and warned that Britain faced returning to 19th century scourges when the smallest infection or operations could kill.