Bobby Jindal: Muslim establish 'no-go zones' outside civic control
Washington:  Louisiana Governor Bobby Jindal says some countries have allowed Muslims to establish autonomous neighborhoods where they govern by a harsh version of Islamic law and police decline to patrol there.The Republican delivered his remarks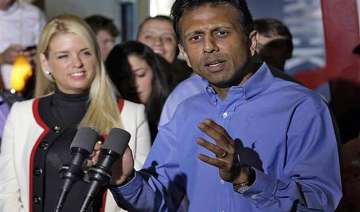 India TV News Desk
January 20, 2015 10:29 IST
Washington:  Louisiana Governor Bobby Jindal says some countries have allowed Muslims to establish autonomous neighborhoods where they govern by a harsh version of Islamic law and police decline to patrol there.
The Republican delivered his remarks Monday about "no-go zones" during a speech to a London think tank. Jindal is considering a presidential campaign in 2016 and later defended the statements after facing questions about his facts.
The claims about "no-go zones" are similar to those a Fox News commentator made last week about places where non-Muslims were not welcome in the United Kingdom.
The commentator and Fox News later apologized for the comments after British Prime Minister David Cameron was harshly critical of them.
Jindal, however, insists Muslims control neighborhoods and local police refuse to go into them.