Boeing, SpaceX to offer cheaper ISS crew rides
Houston: NASA expects to save millions of dollars sending astronauts to the International Space Station once its commercial crew programme replaces Russian rocket rides in a couple of years' time, the US space agency said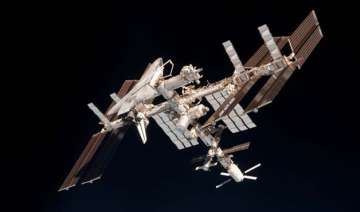 India TV News Desk
January 27, 2015 9:54 IST
Houston: NASA expects to save millions of dollars sending astronauts to the International Space Station once its commercial crew programme replaces Russian rocket rides in a couple of years' time, the US space agency said on Monday.
NASA chose SpaceX and Boeing last September to transport American astronauts to and from the orbiting lab and the two private companies are on track to carry out their first manned test flights to the space station in 2017.
Until then, NASA astronauts must continue to hitch a lift with Russia.
US manned launches ended with the retirement of the space shuttles in 2011.
Under its latest contract with NASA, Russia charges 71 million US dollars a seat on board its Soyuz spacecraft.
The space agency on Monday predicted that the average price for a seat aboard the SpaceX Dragon and Boeing CST-100 capsules would be 58 (m) million dollars.
"I don't ever want to have to write another cheque" to the Russian Space Agency after 2017, NASA administrator Charles Bolden, a former shuttle commander, told reporters.
Unlike the Russian charge, the 58 million dollar per-person cost estimate includes a fair amount of cargo to be flown aboard the SpaceX and Boeing spacecraft, along with four crew members.
And that price tag is based on a five-year period.
The Russian Soyuz holds a maximum of three people, with at least one a Russian to pilot the craft.