Charlie Hebdo attack: More British connection of terrorists tumble out
New Delhi: Hayat Boumeddiene, world's most wanted woman, had told French police In 2010 that she had a sister living in Britain at that time.Hayat had made these  revelations when she was interrogated by French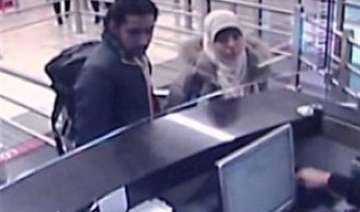 India TV News Desk
January 14, 2015 11:15 IST
New Delhi: Hayat Boumeddiene, world's most wanted woman, had told French police In 2010 that she had a sister living in Britain at that time.
Hayat had made these  revelations when she was interrogated by French authorities in 2010 in connection with her husband Amedy Coulibaly's role in a prison break-out plot.
Amedy Coulibaly, the jihadi terrorist,  was one of the masterminds of Charlie Hebdo attacks and was gunned down by French Police during Paris Kosher market siege.
The investigators are trying to locate Hayat amidst the reports of her fleeing to Syria and joining the dreaded terrorist organization ISIS.
During the 2010 interrogation, Hayat had disclosed that she had a sister who lived in Britain at that time. However the officials could not confirm whether Hayat's sister still resides in Britain or not.
This is second British connection after investigators found out that Sylvie, a French citizen and wife of Djamel Beghal who is a former lieutenant of the notorious imam Abu Hamza, lives in Leicester with her four children. Djamel is believed to have mentored the entire terrorists group who were involved in the Paris terror attacks.