Cuba will not accept any interference from the United States on internal affairs, warns President Raul Castro
San Jose: Cuban President Raul Castro Wednesday warned United States on interfering in its internal affairs. Castro said, "Meddling in its internal affairs would make rapprochement between the two countries "meaningless.""Everything appears to indicate that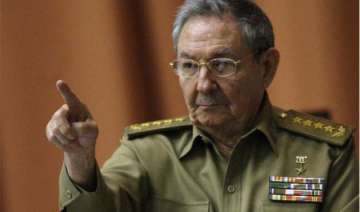 India TV News Desk
January 29, 2015 11:22 IST
San Jose: Cuban President Raul Castro Wednesday warned United States on interfering in its internal affairs. Castro said, "Meddling in its internal affairs would make rapprochement between the two countries "meaningless."
"Everything appears to indicate that the aim is to foment an artificial political opposition via economic, political and communicational means," Castro told a summit in Costa Rica.
"If these problems are not resolved, this diplomatic rapprochement between Cuba and the United States would be meaningless," he said.
However, Castro also showed his clear inclination to committed talks with the Island country and the US.
He asked US President Obama to use his authority to put to rest decades long restraint against Cuba.
The United States and Cuba held historic high-level talks in Havana last week that are expected to lead to the re-establishment of diplomatic ties severed by Washington in 1961.
Obama needs approval from the Republican-controlled Congress to completely normalise relations with Cuba.
Some Republicans are unwilling to give in as Cuba continues to support one-party state and denies freedom to the media.