Devastated Nepal witnesses life emerging in shambles, innocents turning orphans
Life continues! It does not stop…whatever may happen! Earthquakes or Tsunamis, tragedies or sorrows, the ones who have to die will die while those destined to live will have to live, even without their dear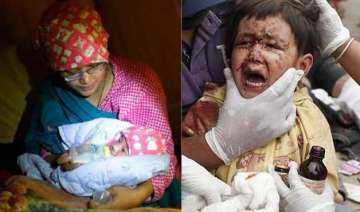 India TV News Desk
April 29, 2015 17:22 IST
Life continues! It does not stop…whatever may happen! Earthquakes or Tsunamis, tragedies or sorrows, the ones who have to die will die while those destined to live will have to live, even without their dear ones.
Nepal – the ravaged land after the three-day disaster is also a witness to many such heart-rending moments. Amidst the rubbles and dilapidated camps, it is witnessing life emerging at some places while the lonesome toddlers bereaving their lost parents at others.
The above shown youngster, Praveena Mainal gave birth to a baby on Monday night in a camp.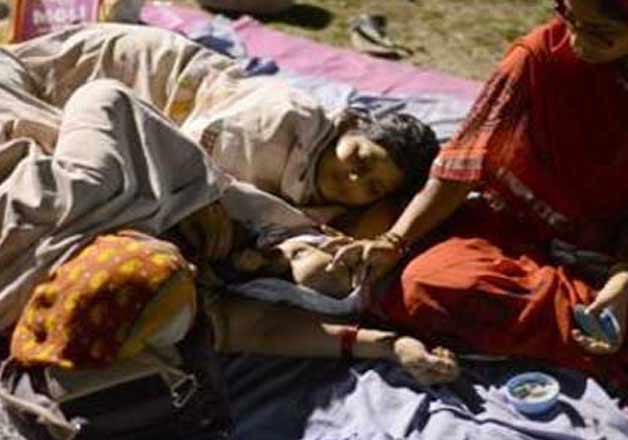 Like her, many pregnant women are delivering babies in open, outside hospitals; new-borns are arriving in the world in broad daylight, under burning sun. Deprived of basic requirements, destitute, starving mothers are feeding their newborns and at some places, innocent ones are crying endlessly in the absence of their parents.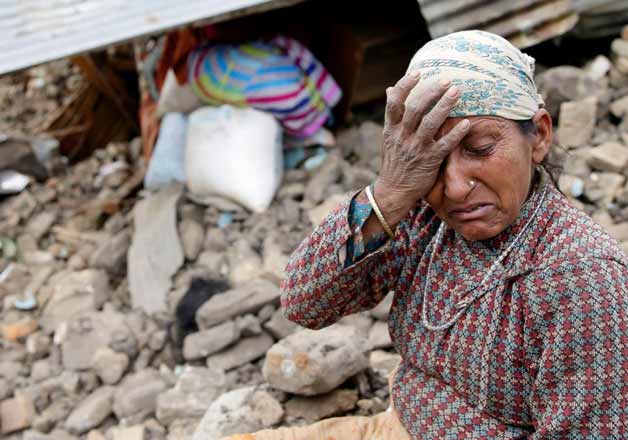 Nepal is crying! The guiltless are questioning the ordeal of nature and when not replied are weeping over their unknown fate.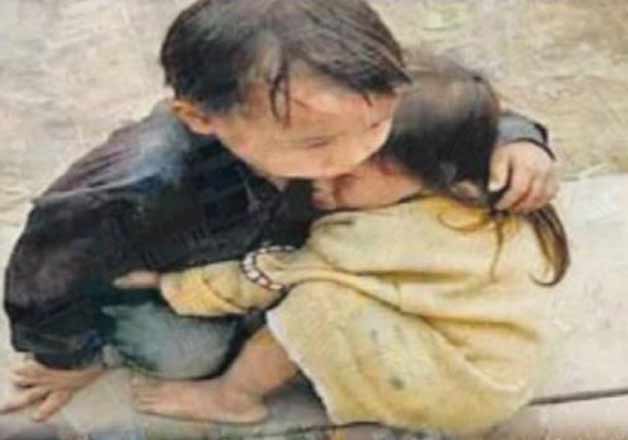 These two innocent kids were found by an Air Force officer Sanika while she was on a rescue mission in the Thamela village of Nepal. She found them crying. When she gave them biscuits and water; innocently, the kids asked about their parents' whereabouts.
When Sanika looked for the parents all around, she got to know that both of them have died.