Donald Trump nominated for Nobel peace Prize
Oslo: After his surprise defeat in hands of rival Ted Cruz in the closely followed Iowa Caucus elections, Republican presidential hopeful Donald Trump finally has some good news.The billionaire business magnate has reportedly made it onto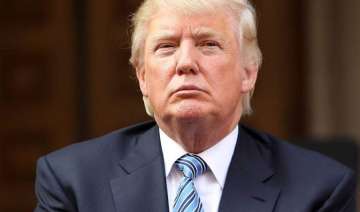 India TV News Desk
February 04, 2016 17:03 IST
Oslo: After his surprise defeat in hands of rival Ted Cruz in the closely followed Iowa Caucus elections, Republican presidential hopeful Donald Trump finally has some good news.
The billionaire business magnate has reportedly made it onto a list of nominees for the Nobel Peace Prize alongside figures like Pope Francis the Greek island groups welcoming Syrian refugees, an escaped ISIS sex slave turned women's rights activist, National Security Agency leaker Edward Snowden.
Kristian Berg Harpviken, a Noble watcher and head of the Peace Research Institute in Oslo said he was "committed to not reveal the nominator's name, but he claimed to have seen a letter submitted by an unidentified US nominator who proposed Trump's name  for "his vigorous peace through strength ideology, used as a threat weapon of deterrence against radical Islam, Isis, nuclear Iran and Communist China.
During his campaign, Trump has repeatedly vowed to "bomb the s-- out of ISIS" and threatened to impose a protective tariff on trade with the Chinese.
The Nobel Committee, which does not reveal the details of its decision-making process, typically offers thousands of people the opportunity to nominate notable organizations and individuals for the award, which counts among its recipients Martin Luther King Jr., the Red Cross and, in 2009, President Barack Obama.
Trump has a track record of capturing the media spotlight with controversial statements after encountering campaign-trail setbacks.
He has made quite a few assertions during his campaign that have attracted criticism. He had called for a ban on Muslims entering the United States, triggering sharp reactions from across the world.
On the issue of immigration Trump had said, "The U.S. has become a dumping ground for everybody else's problems. Thank you. It's true, and these are the best and the finest. When Mexico sends its people, they're not sending their best. They're not sending you. They're not sending you. They're sending people that have lots of problems, and they're bringing those problems with us. They're bringing drugs. They're bringing crime. They're rapists. And some, I assume, are good people," Trump said when he launched his bid for the presidency at Trump Tower in New York in June 2015.