Food prices soar in Pakistan as Ramadan set to begin
Karachi/Lahore, July 9: As Muslims in Pakistan prepare for the holy month of Ramadan, rising food prices are proving a challenge for all families.Shabana Naeem, a 38-year-old housewife from Karachi said she is struggling to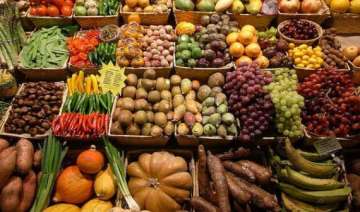 India TV News Desk
July 09, 2013 14:54 IST
Karachi/Lahore, July 9:
As Muslims in Pakistan prepare for the holy month of Ramadan, rising food prices are proving a challenge for all families.
Shabana Naeem, a 38-year-old housewife from Karachi said she is struggling to manage her monthly budget.
Her husband, Nasir earns around 200 US dollars per month, which must pay for food, utility bills and the children's education.
Naeem worries how she will afford the little luxuries expected to accompany the festivals.
"In Ramadan, there are extra expenses including food as well as new dresses for Eid, especially for the children. I wonder what to do: should I meet daily expenses, or get new dresses for the festival for the children?" she said.
A poor economy in Pakistan has resulted in increased unemployment and reduced family income.
According to local media reports, more than 50 percent of Pakistanis are living below the poverty line and the number is rising.
The budget by the new government of Prime Minister Nawaz Sharif has hit the majority of the population hard, with tax rates revised upward and the withdrawal of subsidies on many items.
The prices of basic food items have reached a level that even more affluent people are finding it hard to afford.
"I don't know what the government is really thinking, but I think they should think that all of us over here are not very high class people, and that we cannot afford this," said one lady in Karachi's market, who gave only her first name, Davina.
"They should think the people in Pakistan are poor, and there are also middle class people who cannot afford the overly-priced things."
Commissioner Karachi, Shoaib Siddiqui admitted there is a problem with the high cost of living.
He said the new government was trying to bring back an effective price control mechanism "to provide relief to the common men and poor people".
But he blamed the problem partly on retailers trying to increase their profit margins.
"We have noted that the shopkeepers have increased the prices of essential items several times over. And there were no limits to the mark ups the shopkeepers were charging," said Siddiqui.
Pakistan's economy is in bad shape and inflation is running high, but the country took a major step toward averting an economic crisis when it agreed a bailout deal with the International Monetary fund last week.
The tough conditions of the bailout are unpopular with Pakistan's citizens, as they face further austerity.
However, as a gesture for Ramadan, the government has announced a two billion rupee (19 million US dollar) package for the poor by subsiding food items through the state run Utility Stores Corporation.