French police question eight-year-old for allegedly praising terrorists
Nice, France: French police question eight-year-old over terrorism comments.Child expresses 'radical ideas' and 'solidarity' with Hebdo gunmen after refusing to take part in minute's silence in honour of victimsThe boy was questioned by French police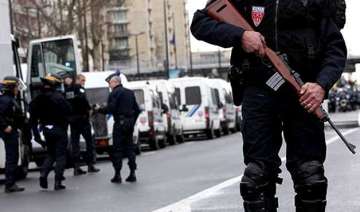 India TV News Desk
January 29, 2015 12:49 IST
Nice, France: French police question eight-year-old over terrorism comments.
Child expresses 'radical ideas' and 'solidarity' with Hebdo gunmen after refusing to take part in minute's silence in honour of victims
The boy was questioned by French police for half an hour on Wednesday. As per boy's teacher the child also expressed "solidarity" with the gunmen.  "In the current context, the principal of the school decided to report to police what had happened," said Authier, who stressed no complaint had been filed against the boy. "We summoned the child and his father to try and comprehend how an eight-year-old boy could hold such radical ideas," he added.
"Obviously, the child doesn't understand what he's saying." The boy's lawyer Sefen Guez Guez tweeted (@IbnSalah) he wrote that the child admitted to police saying the words: "I am with the terrorists".
Yet when police asked what the word "terrorism" meant, he replied: "I don't know", according to the tweet.
The child triggered concern when he refused to take part in a minute's silence at his school in the southern city of Nice after Islamist gunmen shot dead 12 people at the Paris offices of the satirical weekly Charlie Hebdo on Jan 7, according to Marcel Authier, in charge of the region's public security.
The Charlie Hebdo murders kicked off three days of Islamist attacks in Paris that left 17 people dead.