French radio releases audio said to be of kosher supermarket attacker
French radio RTL released an audio recording on Saturday, which is said to be of the attacker, Amedy Coulibaly, who seized hostages in a kosher supermarket in Paris.In the recording Coulibaly lashes out over Western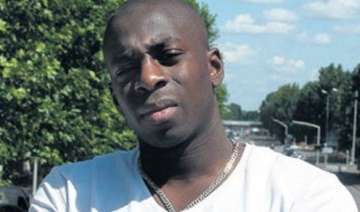 India TV News Desk
January 11, 2015 9:18 IST
French radio RTL released an audio recording on Saturday, which is said to be of the attacker, Amedy Coulibaly, who seized hostages in a kosher supermarket in Paris.
In the recording Coulibaly lashes out over Western military campaigns against extremists in Syria and Mali. He describes Osama bin Laden as an inspiration.
He also called on people to unite in support of Muslims.
"If everybody was able to unite, like they did for Charlie Hebdo, if they can get united to elect a president, then you should do the same by coming together and organising demonstrations and say 'leave the Muslims alone, you leave us alone'," he said.
This week's drama, played out on live TV and social media, began with brothers Said and Cherif Kouachi methodically massacring 12 people on Wednesday at the Charlie Hebdo offices.
They were cornered on Friday at a printing house in Dammartin-en-Goele near Charles de Gaulle Airport, prompting a day-long standoff with police.
Coulibaly shot a policewoman to death south of Paris on Thursday. The next day, he attacked the Paris kosher market, threatening more violence unless the police let the Kouachis go.
The focus of the police hunt now is on Coulibaly's widow, Hayat Boumeddiene. Police named her as an accomplice and think she is armed.