Indian author Pankaj Mishra wins $ 150,000 Yale literary prize
Washington: Award-winning Indian author Pankaj Mishra is among eight writers from seven countries who have won a $ 1,50,000 Yale University prize each in recognition of their literary achievements. Essayist and novelist Mishra has been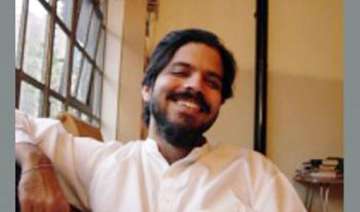 PTI
March 11, 2014 10:14 IST
Washington:
Award-winning Indian author Pankaj Mishra is among eight writers from seven countries who have won a $ 1,50,000 Yale University prize each in recognition of their literary achievements.
Essayist and novelist Mishra has been selected for the prestigious Windham Campbell Literature prize in the non-fiction category, Yale University said on Saturday.
"Pursuing high standards of literary style, Pankaj Mishra gives us new narratives about the evolution of modern Asia," the university said.
The winners in the three categories fiction, non-fiction and drama will receive $ 1,50,000 each in recognition of their achievements and to support their ongoing work.
"Such delightful news! As a freelancer obliged to make a living from writing, you are always scrounging for bits of time in which to write the next book, and this wonderfully generous prize will help me secure a long undistracted period," Mishra said.
In addition to a novel, "The Romantics", Mishra has published four works of non-fiction including "From the Ruins of Empire: The Intellectuals Who Remade Asia".
The 2014 prizewinners are: in fiction, Aminatta Forna (Sierra Leone), Nadeem Aslam (Pakistan), and Jim Crace (United Kingdom); in non-fiction, Pankaj Mishra (India) and John Vaillant (United States/Canada); and in drama, Kia Corthron (United States), Sam Holcroft (United Kingdom) and No lle Janaczewska (Australia).
The writers didn't know that they had been nominated, and their responses to winning the prizes ran the gamut from "shock to gratitude". It was Donald Windham's wish to support writers by giving them the time and financial independence to write.